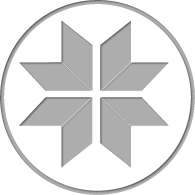 FAQ
How much is the subscription currently?
The Silver subscription is £12 per month or as low as 0.35 £/image.
The Gold subscription is £28 per month or as low as 0.26 £/image.
The Corporate subscription is £68 per month or as low as 0.17 £/image.
For current promotion offers please register and check "Upgrade" option.
How do I sign-up for the subscription?
Use the subscription button at the top of the screen, or alternatively follow the link
here
(you must be registered and logged in).
How do I cancel my subscription?
You have total control over your subscription and you can cancel your support to the Gobotree community anytime through your PayPal account
here
.
I have downloaded an image, what now?
The images are contained in an archive (zip). They can be extracted using a file archiver, for instance, the inbuilt Windows archiver or third-party archivers like Z-Zip.
What file formats do you provide?
For photographs we use JPEG's, and for cut-outs we provided as Photoshop PSD's.
What are the image sizes?
For the standard (free) photographs the images are up to a maximum of 1600 pixels width/height. For the high-resolution photographs the images can go up to 5600 pixels width/height. Cut-out images vary in size.
Are the cut-outs free?
Yes, some of the cut-out images are provided for free.